Wow, I can't believe we are already at the end of April. Where did this month go? It's like time has no meaning.
With the month coming to a close that means we are saying goodbye to Poetry Month 2020. This year I didn't write any poetry but I read the poetry of others. I got to experience other peoples take on the world through their beautiful words and sometimes humerus words. I have experienced this poetry month very differently than I have in years past. I didn't go to readings, or slam poetry events. I enjoyed poetry with myself and for me and me alone.
While reflecting on how this poetry month has been different I pulled out some of my poetry drafts that have been filed away. Right now they are sitting on my desk, waiting. I think to celebrate the closing days of poetry month I will reconnect with these drafts. I feel to finish them will honor them.
If you're looking to jump start your poetry, check out my book Jump Start Your Poetry for free. Click on the book cover to be taken to your free copy.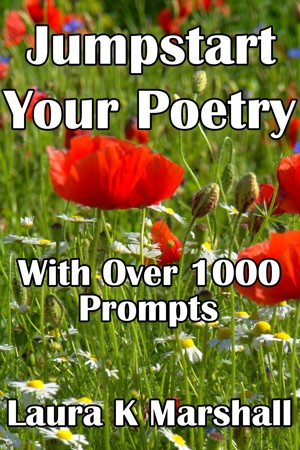 Enjoy the rest of Poetry Month and stay safe.
As always, please follow me on Instagram @beinglaurakmarshall